SweatFest 2017 presented by the Big Easy Rollergirls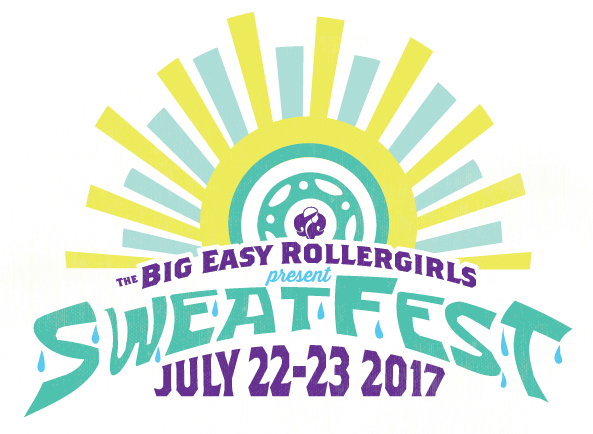 Beat the heat and watch 5 top-ranked WFTDA teams sweat it out on the flat track July 22 & 23, 2017 in New Orleans for the 2nd Annual SweatFest!
A mid-summer preview to WFTDA Playoffs and Championships, the Big Easy Rollergirls welcome our 2017 SweatFest Teams:
-Rose City Rollers
-Texas Rollergirls
-Atlanta Rollergirls
-Philly Roller Derby
-Dallas Derby Devils
8 games. 2 days. All the derby. All the sweat. All that jazz.
Pre-Sale starts May 1.
Come kick back in the Big Easy: watch top-notch derby, eat some beignets, enjoy the A/C, earn bragging rights with your derby friends back home.
In the Big Easy, we skate through hell and high water… and temperatures too. See you in July!