Hawkeye Fierce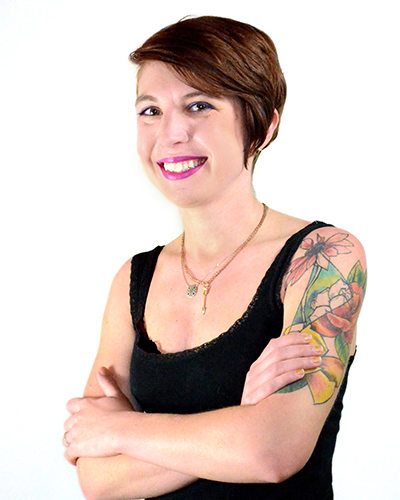 Hawkeye Fierce
4077
Second Line
How did you get in to roller derby? I first heard about roller derby through a co-worker in Tallahassee who still plays, but it didn't fit into my life at the time. When I moved to New Orleans, I was looking for a way to make new friends and also to try something new and challenging. Derby was a perfect fit.
How did you hear about the Big Easy Rollergirls? I first learned about BERG when I saw them skating in Muses. Then I kept bumping into them around the city, including Freret Market, where I heard about Rec'ing Krewe. I joined without ever having seen a bout and have never looked back.
What else do you want your fans to know about you? When I joined roller derby, I'd never played a sport before, let alone a full contact sport on wheels. It's been challenging and rewarding in ways I could never have imagined. Never underestimate what you can do if you work hard and persevere.
What is your life like outside of derby? When I'm not derbying, I'm assistant principal to some of the coolest elementary schoolers you could ever hope to meet. I also love reading, knitting, and spending time with my two weirdo cats and Mr. Hawkeye. Not necessarily in that order.