2015 Season Opener – Tickets Available Now
February 11, 2015

It's our first bout of the season!
Come see your Big Easy Rollergirls Crescent Wenches take on the Red Stick Roller Derby Capital Defenders, followed by the Big Easy Rollergirls AllStars versus Red Stick Roller Derby All Stars.
Just Announced
We will be joined by a very special guest: Big Freedia will be shooting the video for the song "Dangerous" at our season opener! We could not be more excited! Get tickets now because this is going to be a night to remember!
Details:
UNO Human Performance Center
Doors open at 4:30PM, action starts at 5:00PM.
You won't go hungry with food trucks outside and a cash bar inside.
Tickets are $10 in advance, $15 the door. Kids 7-12 are $5, kids 6 and under are free.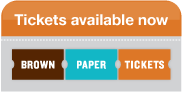 Please be aware that no refunds will be given should Big Freedia not perform. You are however guaranteed to see some awesome roller derby action.
2015 Season Passes Available Now
December 6, 2014
The Big Easy Rollergirls 2015 season is on its way!
We've made the season pass value irresistible!
2015 Big Easy Rollergirls season passes will include:
2015 season pass lanyard and ID, granting admission to all 5 home bouts
Admission to one special, secret, private bout (shhh)
Admission to the annual Solid Gold Dance-Off Fundraiser
Exclusive 2015 season pass-holder T-shirt
BERG merchandise lagniappe
It's valued well over $100 and available now for only $50.
Order today
and we'll see you on the track in 2015!
Season Closing Double Header
October 8, 2014
We'll see you October 18th!
2014 Tryouts
September 23, 2014
Interested in strapping on skates and taking the track with us? Now's your chance!
We will be holding a skating clinic on Monday, September 29 at 6:30PM. Some of our veteran skaters will show you the ropes so you can get ahead of the game for tryouts. $5 entry fee.
Tryouts will be held on Wednesday, October 1 at 6:30PM. $5 entry fee.
Arrive early to complete paperwork and get geared up! Loaner gear available on first-come, first-served basis.
September Double Header
September 3, 2014
We'll see you September 13th!
August Double Header
August 20, 2014
 Click the poster to purchase tickets!

We'll see you August 23rd!
Making History
July 18, 2014
The Big Easy Rollergirls are going to Playoffs!
For the first time since The Big Easy Rollergirls was founded in 2005, the nationally-competitive AllStars will be traveling to the Women's Flat Track Roller Derby Association Playoffs. This represents years of hard work and dedication to place in the top 60 of over 200 leagues. We will be traveling to Duluth, Minnesota, and would very much appreciate your support in getting us there!
Sending derby love!
Next Recreational League session starts August 3
July 11, 2014
The Big Easy Rollergirls Rec'ing Krewe consists of veteran skaters as well as those who have never skated before looking for exercise and fun. We have practice opportunities for every skill level. No skating experience necessary!
**New sessions on August 6 (beginner) and August 10 (intermediate).
More info here, or email lacy@bigeasyrollergirls.com.
**Updated since publish date.
Upcoming Bout: June 28th
June 9, 2014
We'll see you June 28th!