2014 is around the turn
December 2, 2013
Need an idea for the perfect New Year's resolution? Don't miss a single game in the 2014 Big Easy Rollergirls home season! This is going to be a great year ahead, so mark your calendars and stay tuned. We will post more details about teams and ticket purchases as they become available.
Season Seven Closer Saturday, October 19
October 14, 2013
Our seventh season comes to an end this Saturday, October 19, with both teams taking on New York City!
The Crescent Wenches take a bite out of NYC's Bad Apples, and the AllStars go up against Gotham Girls Manhattan Mayhem. The action starts at 5pm – get your tickets now!
Our featured charity for the October bout is Second Harvest Food Bank, for which we will be accepting non-perishable food donations at the door. Please bring what you can to help people in need!
To stay up-to-date on all bout information, check out the event on facebook and remember to watch our twitter feed for real-time updates on October 19 if you can't make it to the games.
Tryouts October 3rd!
August 31, 2013
Ever wonder what it's like to be a Big Easy Rollergirl? Ever think about giving rollerderby a shot? Watch what our star jammer Abeata Applebum has to say about BERG, starting rollerderby and advice for girls just putting on the skates! If you like what you hear, remember… skate clinics start in September and tryouts are October 3rd!
Let's Get Ready to Rumble!
August 20, 2013
The Big Easy Rollergirls AllStars may not have won our game in South Carolina last weekend, but we came close, blowing the odds away at 175 – 202 against Columbia QuadSquad, currently ranked 41 in WFTDA!! The AllStars are entering their game against the Atlanta Rollergirls Rumble Bs this weekend at the top of their game and with some killer momentum. Buy your tickets now to make sure you don't miss out on what is bound to be an action-packed game at the UNO Lakefront Arena this Saturday, August 24.
–
Do you have what it takes to be a Big Easy Rollergirl?
Tryouts for the 2014 season will be held Thursday, October 3rd from 6-8:30pm at Skate Country Westbank, 1100 Terry Pkwy, Terrytown, LA 70056. We recommend you bring your own gear if possible (skates, helmet, mouth-guard, knee pads, elbow pads, and wrist guards), but we will have a limited supply of loaner gear available on a first-come, first-served basis. An entry fee of $5 will be collected.
To help get you ready for tryouts, we will offer a skating clinic on Monday, September 30th from 6-8:30pm at Skate Country Westbank. We'll teach you all the basics so you'll have a jump on the competition for tryouts. An entry fee of $10 will be collected.
Still hesitant to try?
The Big Easy Rollergirls Rec'ing Krewe beginner and intermediate 10-week sessions will start mid-September. Information/sign up sessions will be held Wednesday, August 28 at 7pm and Sunday, September 1 at 9am. Both sessions will be held at The Bean Gallery in Mid City.
If you have any questions about our upcoming membership events, please contact membership@bigeasyrollergirls.com. All other inquiries, please visit our contact page for the appropriate information.
Derby, Derby and more Derby!
August 15, 2013
The AllStars are off to Columbia, South Carolina this weekend to battle the Columbia QuadSquad – by far the highest ranked team they'll have played yet this year – and then they return home to take on the Atlanta Rumble Bs – another great (and undefeated in recent history) opponent! The better the BERG AllStars get, the tougher the competition gets, and that's a good thing – it means our NOLA fans get to see better, more exciting rollerderby than ever, right here at the UNO Lakefront Arena.
So make plans now for the evening of August 24th. It's going to be the BERG AllStars' toughest competition yet. Come watch them rise to the challenge.
Tickets available at BrownPaperTickets.com now: Big Easy Rollergirls AllStars vs. Atlanta Rumble Bs
Bar Olymics this Friday!
August 7, 2013
Support the Big Easy AllStars off the track at The Shamrock this weekend – we're hosting BAR OLYMPICS! Get a team of three together to play for great prizes from our league sponsors. Entry fee is $5 per person.
Games include Express 8 Ball, Ping Pong, Foosball, Skee Ball, Express Darts, Air Hockey, Shuffleboard, Hoops, and more!
Lots of derby left in 2013
July 22, 2013
Just a reminder that we still have several home and away games left this season!
The Crescent Wenches take on Pensacola Roller Gurlz this weekend at the UNO Lakefront Arena. Tickets are available online or from your favorite rollergirl.
If you want to support your Big Easy Rollergirls AllStars and Crescent Wenches on the road, feel free to make a donation of your choice today!
A great night for roller derby in the Big Easy!
June 22, 2013
Despite a great effort the Crescent Wenches lost a close bout to the Slaughterhouse Bonesaw Bruisers, 114 – 128.
The AllStars followed up with their 8th consecutive win against Texas Rollergirls Firing Squad, 230 – 178!
7 wins in a row!
June 10, 2013
The Big Easy Rollergirls AllStars are on a 7-game winning streak after two away bouts this weekend against Spindletop and Alamo City. Thank you so much to both teams for hosting us!
New Orleans, get ready for some high quality derby action back at home on June 22. The Crescent Wenches will be taking on Slaughterhouse Derby Girls Bonesaw Bruisers while the AllStars will be playing Texas Rollergirls Firing Squad! These are two games you won't want to miss!
Buy your tickets now at Brown Paper Tickets for $10 or at the door for $15. More details available on our calendar page.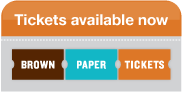 Next Bout June 22 at the UNO Arena!
May 19, 2013
The BERG Allstars were victorious – 205-146 – in a closed bout early this morning at Skate Country Westbank against the Northwest Arkansas Roller Derby Allstars! We're sorry our fans had to miss this one due to AC issues at our usual UNO venue – but we'll be back at the UNO Arena on June 22, so save the date!